At Central Mass PowerSports, our customers come first.
Our mission statement is:
"Building lasting relationships with our partners and employees while serving the recreational and travel community. Our core values shall be based on Honesty and Integrity and Service to the Community."
Central Mass PowerSports is now a New England PowerSports Company.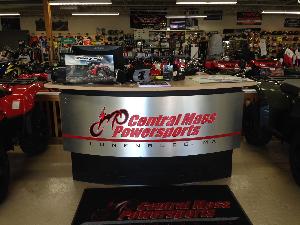 On June 21, 2013 Central Mass PowerSports joined New England PowerSports. NEPS has a long history of working hard at being a great PowerSports Dealership. NEPS can trace its origins back to 1969, and has evolved into a leader in the Powersports Industry now with 5 locations and 15 Manufacturer franchises. We are home to the largest inventory of new and pre-owned; motorcycles, personal watercraft, ATVs, snowmobiles and side x sides in New England.
The staff at Central Mass PowerSports are excited to be joining the NEPS family. They are friends, riding buddies and in many cases past co-workers. They are talented and dedicated in individuals passionate about Powersports. We are thrilled to have them join us.
NEPS is focused on being in tune with your needs. We listen to out customers and use this knowledge to help drive our continual improvement. We're excited to bring the resouces of NEPS to Central Massachusetts.
Why Purchase from Your Local Dealer?
Central Mass Powersports is conveniently located near the areas of Fitchburg, Leominster and Groton.